Jimmy Page's Manager Talks 'Rooting Around in the Led Zeppelin Archives' for Upcoming Reissues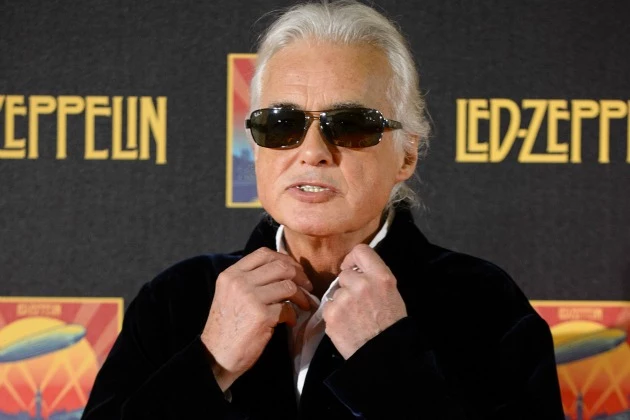 Reddit's 'Ask Me Anything' interviews (AMAs for short) have become something of a rite of passage for public figures — not to mention a fascinating forum for sharing interesting and/or useful information. On Thursday (April 18), Q Prime Management's Peter Mensch sat for an AMA, and offered a few tantalizing tidbits about activity in the Led Zeppelin camp.
Of course, right off the bat, a user asked Mensch if Zeppelin would perform again, and while it would have been an intriguing place to start new rumors, he had to dash the fan's hopes, saying, "Honestly, my gut tells me they won't."
Zep's continued retirement should free up Jimmy Page to finish his long-gestating solo record, but according to Mensch, progress is stalled because Page and his team are "currently focused on rooting around in the Led Zeppelin archives." That may be bad news for Page fans, but exciting for anyone looking forward to the next round of Zeppelin reissues.
Saying Page is looking for "material that's never been released to the public before" — and immediately cautioning, "We haven't heard it yet either, so don't ask!" — Mensch mused, "Covers for the boxes will be the same as the original album covers. As for complementary material, that's top secret."
As for when we can expect to start seeing the new reissues? "Some of the reissued box sets will come out this year," Mensch predicted, but reminded everyone that "in the world of Led Zeppelin, time is a fungible thing. Hopefully will have a box set for 'Coda' too. Depends on what's in the archives."
Source:
Jimmy Page's Manager Talks 'Rooting Around in the Led Zeppelin Archives' for Upcoming Reissues