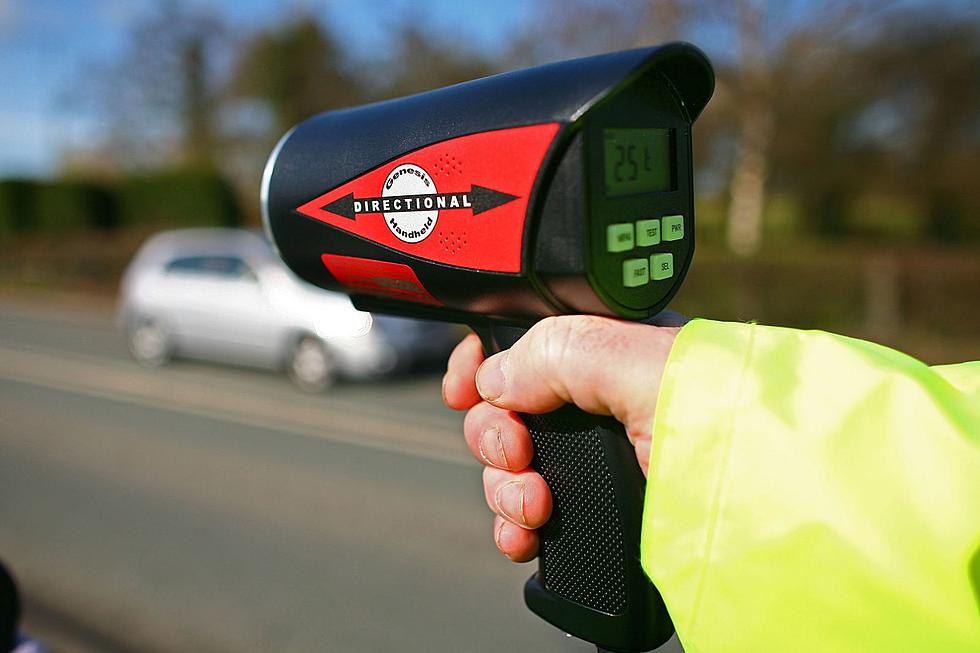 Speeding Tickets Started in America Because a Wealthy Man Was Annoyed
Christopher Furlong
It all started in the Commonwealth of Massachusetts where the speeding ticket was invented. You see, Massachusetts was the first place to distribute state-issued license plates
Sidebar: If you're super up on your license plate history, then you're correct in thinking "Wait, I thought New York was the first state to require license plates."  It was according to thoughtco.com, however, owners had to make their own plates for their vehicles simply by using their initials starting in 1901.
It was in 1903 that Massachusetts became the very first to make it a state thing, with plates made and distributed by the government.
According to thoughtco.com, the Frederick Tudor family was the first to have a government-issued plate with a "1" and it's still being used by the Tudor family today. Frederick worked for the highway division, by the way, so it makes sense he had the first plate when this became law.
Now for the fun part of this history.
According to The Vintage News, Frederick was the nephew of Henry Lee Higginson, the founder of the Boston Symphony Orchestra, who persuaded the Commonwealth of Massachusetts to start an automobile department with state-issued plates.
You see, Henry was annoyed with cars speeding past his summer estate so having state-issued plates he could then identify and report who was speeding by his summer estate.
According to the website Hemmings.com, any car that exceeded the 15 mph speed limit was fined. So yes, you can thank Massachusetts and a guy named Henry for our speeding tickets that eventually became a national thing.
Celebrities Who Dated or Married Into Royalty
Check out 13 Hollywood stars who reportedly dated or married into royalty or nobility.
Gallery Credit: Mike Nied
2000s Teen Heartthrobs: Then & Now
Here's what some of the biggest teen heartthrobs from the 2000s are up to today, from continuing to work in acting and music to becoming fathers and husbands.
Gallery Credit: Taylor Alexis Heady