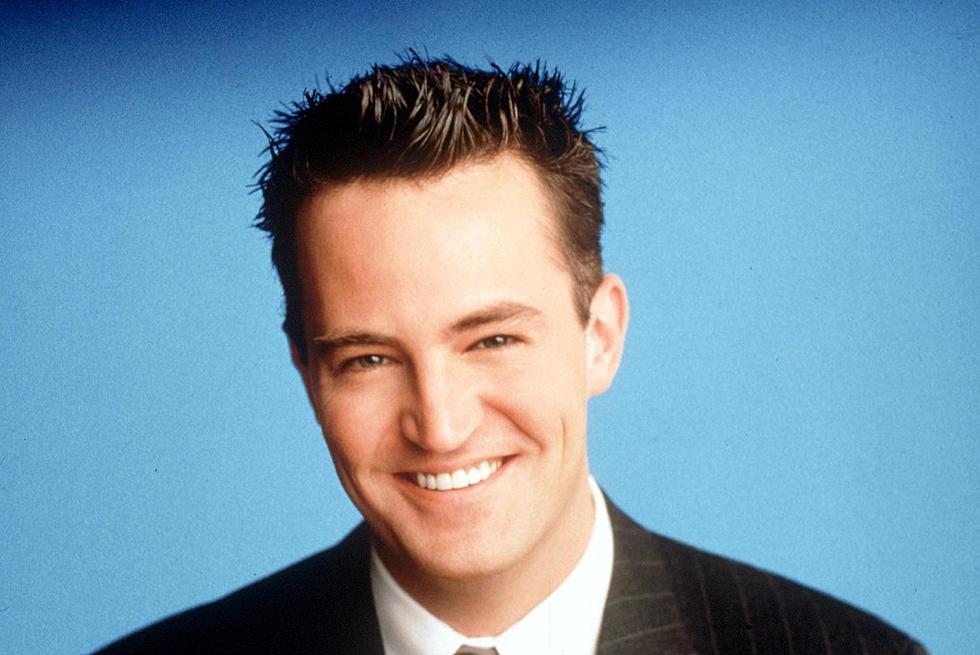 'Friends' Episodes on Max Now Include Matthew Perry Tribute
Getty Images
The TV world is still reeling from the loss of Friends star Matthew Perry, who was found dead at his home in Los Angeles over the weekend. No cause of death has been announced, but reportedly there are no indications of any sort of foul play involved. Perry was only 54 years old.
Tributes to Perry continue to pour in from around Hollywood and beyond. And now if Friends fans feel understandably compelled to go back and revisit an episode or 20 of the show to deal with this terrible loss, they will find that the series itself has added a tribute to Perry. Max, which currently holds the streaming rights to Friends, has added a brief title card to the front of every season. It reads "In Memory of Matthew Perry, 1969-2023."
READ MORE: The Best TV Shows of the Year
Max acquired the rights to Friends back in 2020, when it was still known as HBO Max. Grabbing the streaming rights to the enduringly popular sitcom was a major coup for the service as it was just starting out. Max was also the company behind the Friends reunion special, which Perry participated in, back in 2021. (The special was supposed to premiere before that, but was delayed due to the Covid pandemic.)
Additional tributes to Perry include a statement from Friends producers Kevin Bright, David Crane, and Marta Kauffman, who said
We are shocked and deeply, deeply saddened by our beloved friend Matthew's passing. It still seems impossible. All we can say is that we feel blessed to have had him as part of our lives. He was a brilliant talent. It's a cliche to say that an actor makes a role their own, but in Matthew's case, there are no truer words. From the day we first heard him embody the role of Chandler Bing, there was no one else for us. We will always cherish the joy, the light, the blinding intelligence he brought to every moment – not just to his work, but in life as well.
All ten seasons of Friends, plus the reunion special, are streaming on Max.

The Worst Movies Based On Good TV Shows
Sometimes horrible movies happen to bad television series. Here are the worst offenders.