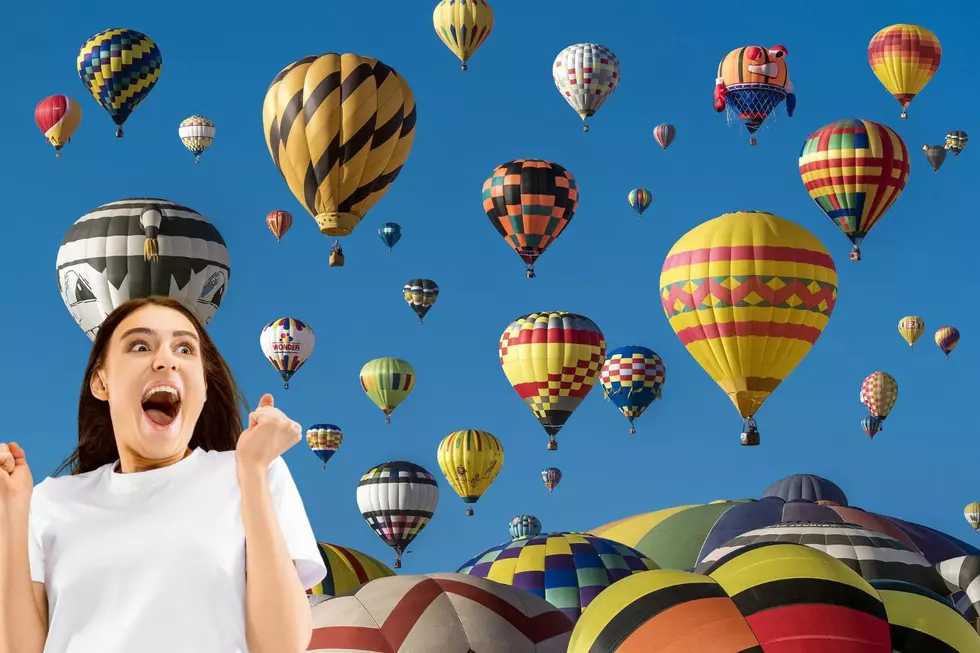 Ride Hot Air Soon In Walla Walla With New Company
Canva-Getty
I was lucky enough to ride a hot-air balloon in Walla Walla years ago covering the October Balloon Stampede. It was a life changing experience for me and for my Grandmother. She had always had riding in a hot-air balloon on her bucket-list and we managed to cross that off together.
Now you can cross "riding in a hot-air balloon" off your bucket-list because a Seattle ballooning ride company is opening a permanent location in Walla Walla!
Seattle Ballooning will be opening soon, offering hot-air balloon rides in both the spring and the fall out of their new Walla Walla location. You can book a flight anytime from early September to the last day of October in Walla Walla according to their website. They will have both General rides and Walla Walla Balloon Stampede Festival experiences available.
"Seattle Ballooning provides group hot air balloon rides during the weekend of Walla Walla Balloon Stampede. The privately-owned hot air balloons launch from Howard Tietan park each morning at sunrise and head North across town toward the airport. Our commercial ride balloons launch slightly south of the field or from local wineries and join the other private hot balloons in flight" they explain on their site.
You can book your flight now on their website. A shared flight is $325 per guest and a private flight starts at $1,600.
The shared flight "with a maximum of eight to ten guests in the basket (plus the pilot), you'll get a personal and safe experience with the luxury of flying in a commercial-grade hot air balloon. Get ready for panoramic views on this exciting high flying excursion."
The group flight is an" intimate private hot air balloons for two and private group flights with guests up to 10. Many couples and families are interested in booking private experiences to celebrate those special occasions."
They describe more about what they offer on their website. "We have limited passenger capacity, and reservations sell out months in advance. We typically bring 2 commercial hot air balloons from our fleet that carry a maximum of 18 passengers. We also have private hot air balloon festival rides for two available. Although most of the private hot air balloon pilots only fly in the morning, Seattle Ballooning's award-winning balloon pilots provide both sunrise and sunset hot air balloon flights during the Stampede weekend.
Pricing can be found here on our booking calendar. Shared Walla Walla balloon rides range from $325 per person to $375 per person. Private Walla Walla flights range from $1400-$1600 per couple depending on the experience. Hot air balloon rides during the Balloon Stampede weekend or pop up balloon festivals typically have a 20% premium."
Seattle Seahawks Vs Chicago Bears Pre-season at Lumen Field Seattle, Washington
Photo gallery of the preseason game August 18, 2022 between the Seattle Seahawks and Chicago Bears at Lumen Field in Seattle, Washington
See $32 Million Beachfront Seattle Estate For Sale