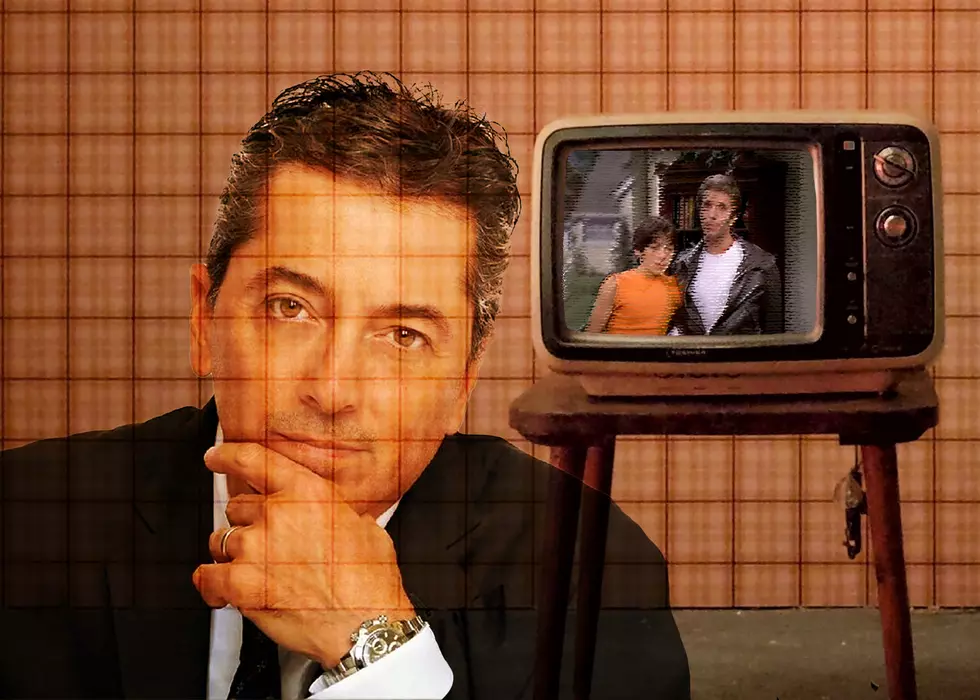 Happy Days As Scott Baio Brings Nostalgic Show To Idaho
Unsplash BG: jeet Mestry, Edit by Dan Roberts
Scott Baio is bringing his one-man show to the Coeur d'Alene Resort Hotel on October 7th. How Did I Get Here? taps into 50 years of his showbiz memories - as well as those of his audience.
Baio's credits include the phenomenon that was Happy Days, it's spin-off, Joanie Loves Chachi, Diagnosis: Murder, Arrested Development, Bugsy Malone, and of course Charles in Charge.
When I hopped into our virtual meeting space, just a few minutes early, Scott was already waiting there. So was his wife's dog, Bugsy. A name that instantly rings a bell.
Bugsy Malone
Dan: I'm assuming Bugsy Malone is still a fond memory for you?
Scott: Very much so. I know in rehearsing the show that we're coming to Coeur d'Alene for, we show some clips of it, and it's a great little movie.
Dan: I haven't seen it in a long time, but I know it's you... It's Jodie Foster. And it's a gangster movie, but it's all kids. I don't think there's been anything quite like it since it was made.
Scott: It's a unique film and very well done. The suits that we wore were, I'm told, original suits from the thirties and twenties that they cut down for us. And so they really went the extra mile in that movie.
Connecting with Fans
Dan: So how's the one-man show been going so far? What's the audience response?
Scott: The audience response has been fantastic. You know, this is something I've never done before, so I didn't know what to expect. And 'll tell you, it's one of the most fun things I've done in in my career. It's interactive with the audience. They get to ask questions at the end. Whatever they want to ask, they can ask. And we started in Florida and, you know, the show is about 90 minutes and the Q&A went on for about 90 minutes.
Dan: Oh, my gosh.
Scott: Yeah. And nobody left. And I was like, guys, if you need to leave, I get it.
Dan: But you were willing to stay. That's great.
Scott: This came from... I had not done an autograph signing in about 40-something years. And the the reaction that I got from people when I did sign... It was about 1500 people waiting to see me. And I was shocked! And the questions they had, the stories that they had... I couldn't answer the questions, or get into the stories of them because of time. And it was frustrating. And this this whole show really is just a thank you to people who watched any of my stuff over the years.  And so I get so much out of it, and I think the people get a lot out of it too.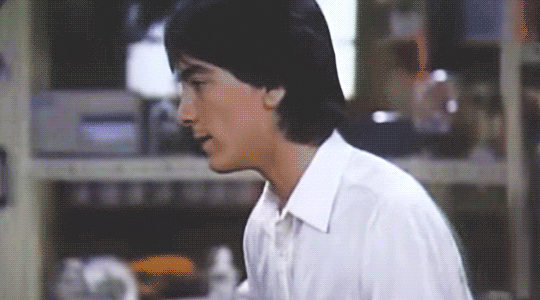 Dan: Those shows that you did were important to people. I imagine you feel the energy from the audience.
Scott: That's a great point. Everybody has a life and everybody lives in their bubble. And I live in my bubble. You live in yours. And you don't see the effect you have on people. I didn't see the effect that I might have on people. It's just the fact that the work that I did went to millions of people's homes, and it did have some kind of effect on their lives. And I never realized that. I knew they laughed, and they had a good time watching the show. But you don't realize that it does have some effect on people. And I'm incredibly thankful for that. But more importantly than that is they had an effect on my life. That's really what the show's about.
See Dad Run
Dan: What show was the most fun for you to do out of television?
Scott: You know, I just did a show for Nick at Nite called See Dad Run that was on for three years. That was a lot of fun. Charles in Charge was a lot of fun.
Dan: Was See Dad Run more fun because you're a mature adult now, and you kind of look at it differently?
Scott: Dan, you ask good questions.
Dan: Thank you.
Scott: Yes. Because you're older, you relish it more. You understand how hard it is to get a show on the air.  And every day you go to work thinking, "I'm a lucky guy." Not a lot of people get to do this. And I got to work at Paramount Studios, which is where I kind of started, you know, in fact, Happy Days... We shot on stage 19 at Paramount Studios. And See Dad Run was shot on stage 19 at Paramount Studios.
Dan: So Deja vu.
Scott: It was a wonderful feeling.
Happy Days vs Charles in Charge
Dan: You've got to make a choice. Let's say that your streaming music is stuck on a loop on one television theme song. Which would you rather hear all day? Happy Days, or Charles in Charge?
Scott: (laughing): Oh, I think Happy Days. The Charles in Charge theme song becomes an earworm.
TV Mother and Son Reunion
Dan: I think this is unusual for your show. This is special to Coeur d'Alene. Ellen Travolta will be joining you. And she played your mom on Happy Days, Joanie Loves Chachi, and Charles in Charge, which is unusual just in the history of Hollywood.
Scott: I love Ellen. If I if I didn't have my mom, I would have wanted Ellen to be my mom.
Dan: Yeah.
Scott: I'm excited to see her. I haven't seen her in a while. It's going to be great. She was so fun to work. And her and my mom actually became very good friends. And I don't know what else to say... She's just the happiest human being I've ever met. Because I am not the happiest human being you've ever met.
Dan: (laughs) That makes two of us.
Scott: She has great stories about me being cheap, and stuff like that.
Dan: She's a fixture here in the in the Northwest, so she she's beloved here. And yeah, I agree with you. She's a sweet lady.
Chachi's Mail Bag
Dan: When you first started Happy Days, you were getting something like 5000 fan letters a week. What was your reaction?
Scott: It was kind of shocking. I don't quite understand what's happening... With audience reactions. And reactions when you would go out of the house. You don't quite understand what exactly is going on. So you kind of withdraw a little bit, because it's just weird. And then, as you understand what it is, you accept it for what it is, and then it becomes part of your life. And then that's how you have to live your life. And so that's what I've been doing for 50 years. And you just adjust to everything. I'm incredibly lucky, incredibly blessed.
Dan: You're talented, too. And clearly you have a drive to keep doing it, which is important.
Scott: (laughs) Well, it is a sickness.
Dan: I absolutely get that. You would work for free, probably. But you don't tell anyone that. That's the case with a lot of performers.
Scott: I would not work for free. (laughs)
Tickets for Scott Baio's one-man show, "How Did I Get Here?" are available at the Coeur d'Alene Resort by contacting Resort Concierge at (855) 990-0246. Or at cdaresort.com.
Videos referenced in the article above:
10 Celebrities You're Most Likely to Encounter in Idaho
10 More Celebrities You're Most Likely to Run Into in Idaho
A handful of these stars have family with ties to Idaho, while others visit to enjoy all the opportunities Idaho's great outdoors provide!