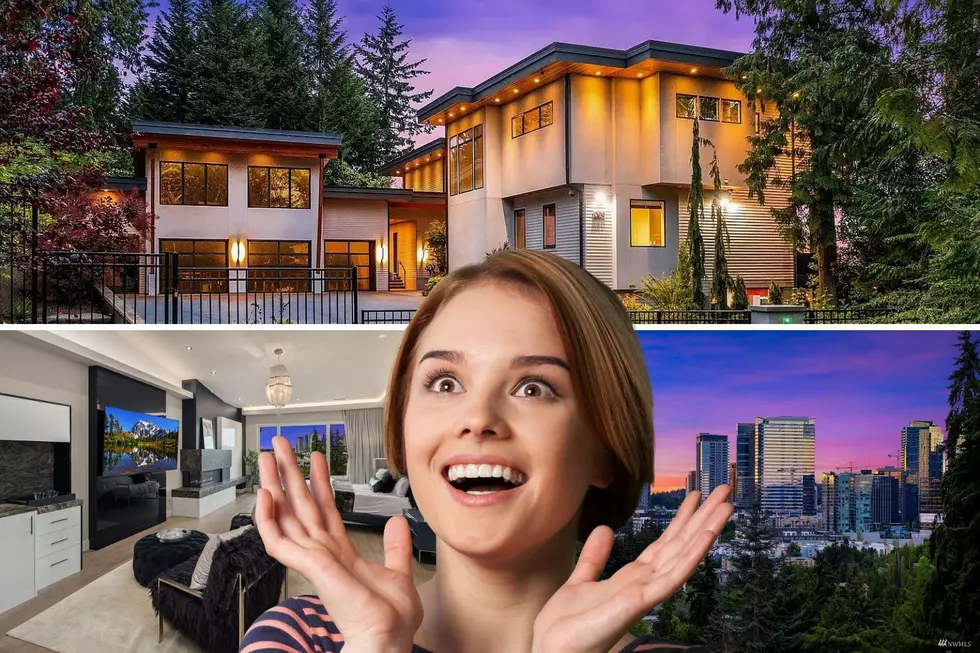 See $11 Million Bellevue Mansion For Sale with Unreal Seattle View
credit movoto.com Canva-Getty
If only I had a little bit more money, I would swoop in and buy this Mansion Estate for sale in Bellevue! This 7 bedroom, 10 bath, 10,000 square foot thing of beauty will only cost you about $50,000 per MONTH in mortgage payments! The cost is $11,000,000.00 however if you figure out the total mortgage, it is closer to $14.2 million!
Interested buyers can find out more information by clicking here. If only I wasn't a poor radio DJ writing content posts like this, maybe I could do it. At least I can dream about it with these amazing pictures. Check them out!
Unreal $11 Million Mansion For Sale In Bellevue, Washington
Beautiful mansion estate for sale in Bellevue, Washington with Seattle views. Only $11,000,000.
Seattle Seahawks Game Images from the 1980's
A collection of images from the Seattle Seahawks seasons in the 1980's.
LOOK: This Magical Dome Airbnb is All the Rage in Bend, Oregon
I've been using Airbnb instead of staying at hotels for quite some time. They're typically cheaper and if not, far cozier and "lived-in." There's a heart that you can feel when you step inside a rental that's been well cared for.
In all of my travels across Washington and Oregon, I have never seen an Airbnb rental with as much character as this geodesic dome in Bend. It gives me hints of Return of the Jedi and even some Lord of the Rings. I've never stayed in Bend, Oregon but this rental has me making some plans. See what I mean below.